"We are here to exceed your expectations!"
Thank you for selecting Cherubs for your child care needs. We look forward to serving your family and caring for your child.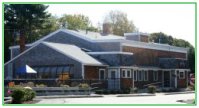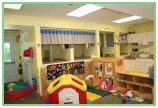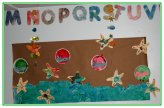 Cherubs Child Development Center is a family run child development center dedicated to the personalized learning and care of each child. Our carefully designed programming focuses on each child's individual needs and challenges in developmentally appropriate ways. Our well trained and certified child care professionals will nurture your child's development through age appropriate learning, imaginative play and group interactions.
Child care at Cherubs is designed to provide a nurturing, creative, and playful learning environment. Parent input and participation is needed and valued. We believe that the home and parents are the most important factors of a child's development. Everything that we do will be in respect to this belief.
We believe that each child has an unlimited potential to learn about and contribute to the community. We know that, when given the time, space and opportunity to explore in an interactive, supportive environment, each child will create the foundations for a lifetime in inspired learning.
What we offer:
Large Motor Development (3 developmentally appropriate play spaces)

Individual "Infant Crib Condos"

Nutritional Snack Choices

Weekly / Monthly themes and newsletter

Daily Communication Boards

Secured Entrance to the building